Blog
Calgary Corporate Challenge Truck Pull & 10KM Run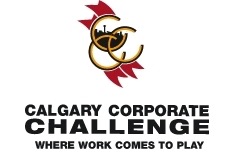 Movement Sports Clinic was proud to help support the Calgary Corporate Challenge (CCC) teams in the Truck pull and 10km run in September 2016. The CCC is a non-profit company that engages companies of all sizes in Calgary for team building, exposure and networking opportunities. Raising funds for local charities is also an important component of the CCC.
Movement provided massage and physiotherapy services to 60 athletes and volunteers over the two events which are part of the September Games.  Tyson Plesuk, PT (Physiotherapist) and Louise Taylor, PT (Physiotherapist), helped mobilize and release backs and necks of volunteers setting up at the Truck Pull on Saturday, September 10th. Once the event started we helped participants loosen up their bodies and activate muscles between heats and also provided education on self-management initiatives. As it was Family Day we also worked with several kids who were at the Stampede grounds event to support their parents.
On Sunday, September 11th, over 1000 athletes showed up in the rainy and cool weather to run and walk 10km. Louise and Tyson enjoyed helping runners and volunteers both prepare for and recover from the event. Many of the participants had also been involved in the Truck Pull the day before and were heading on to the Volleyball event later the same day.
We were inspired by the dedication of volunteers in their hard work for setup and takedown of the events. Participants were enthusiastic for their events and showed great commitment to their companies. Great thanks to Robyn Malcolm and her project coordination team for including us in this event.
Movement Sports Clinic looks forward to helping out at this event next time. Good luck to all participants and companies in Corporate Challenge events throughout the year!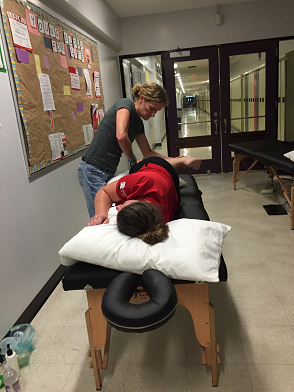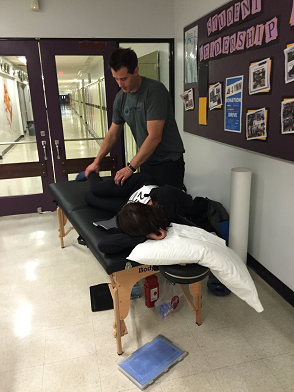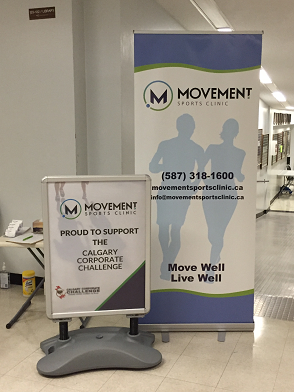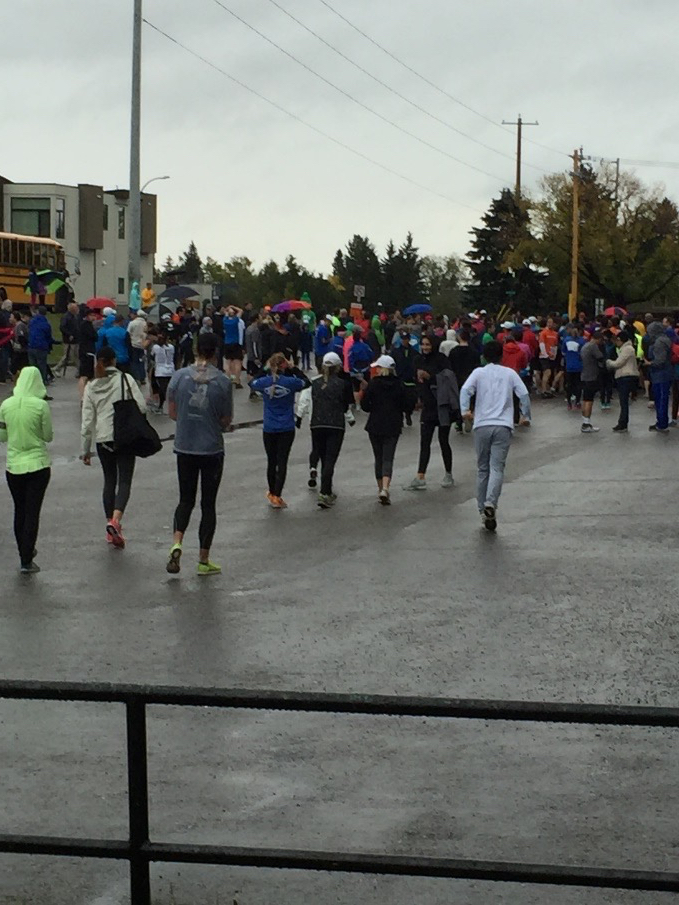 Leave a Reply
You must be logged in to post a comment.