Movement Sports Clinic is partnering with Medysis Calgary, a comprehensive medical health assessment company. Both companies have a common vision to provide technologies, approaches, and services to help you improve your health and prevent medical issues before they become real problems. Where Movement Sports Clinic focuses more on musculoskeletal function and performance, Medysis can provide medical evaluation for health components like cardiovascular, genitourinary and gastrointestinal systems. With cancer, diabetes, heart disease and stroke being top health issues in our society, early detection of both disease and risk is the best defense.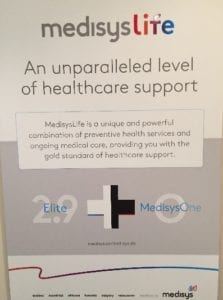 Louise Taylor and Tyson Plesuk, physiotherapists and co-owners of Movement Sports Clinic went for the Executive Preventative Health Assessments in September 2016. In two and half hours all aspect of their health and lifestyle were explored and measured. The following are the services they experienced:
Blood work and urinalysis

Meeting with a physician to examine

   

family history and health risk

Physician assessment of cardiovascular health and skin check

Kinesiologist administered Treadmill Stress test and evaluation of current fitness programs and goals

Kinesiologist administered Pulmonary Lung Function test

Kinesiologist administered hearing and sight tests

Consultation with a dietician for nutritional assessment
Referrals for screening tests are made based on need. Examples of screening tests are bone density evaluation, colon cancer screen or mammogram (assessment for breast cancer).
Blood sugar and cholesterol blood tests do require fasting for 6 hours before the appointment, but after the blood test there is a lounge where toast, cereals, fruit and protein drinks and bars were available for consumption. It is a great opportunity to fuel up before the treadmill test, so you can give your best effort!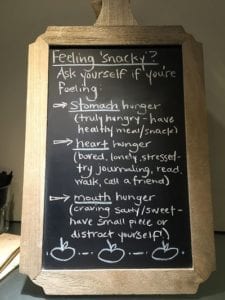 This comprehensive evaluation is meant to be completed annually in order to screen for any abnormalities or increased risk of disease or dysfunction.  Tyson and Louise both have great family physicians, but this program was definitely more complete than meeting with a general practitioner for an annual physical assessment.
Louise was impressed with both the facility and team. The kinesiologists were very capable of administering the various test protocols and the physician was extremely knowledgeable about maintaining optimal health. 
Tyson appreciated the thoroughness of the comprehensive assessment and understands the importance to be properly assessed to make accurate diagnosis and management plans and strategies.  This proactive approach to healthcare is a shared ideology of Movement Sports Clinic and Medysis.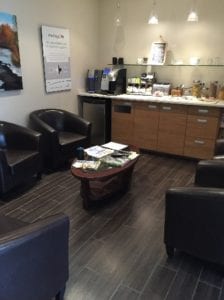 To connect with Medysis, book an appointment or discuss their programs you can contact their Associate Director of Corporate Health Services:
Darren Bateman
(403) 233-7084 x241
Suite 960, 321- 6 Ave SW
Calgary, AB T2P 3H3

As part of our partnership with Medysis, Movement will be offering a 60 minute Physiotherapy Movement Screen for those who are interested in a having a baseline assessment of their functional movements, joint mobility and balance. Look for a blog coming soon on this service.