Our Team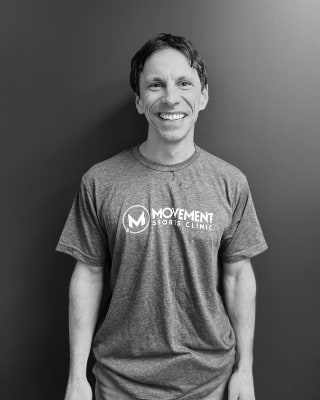 Dr. Cory Wowk
Sports Medicine Doctor
Dr. Cory Wowk is a sports medicine physician from Calgary, Alberta. He graduated from the University of Calgary, where he completed his medical studies. Since then, he has gained a wealth of experience managing various acute and chronic musculoskeletal Injuries while working as a physician for the Calgary Fire Department, and working directly with various orthopedic surgeons throughout Calgary.
With a background in teaching, Dr. Wowk utilizes that experience to elevate the communication and education of patients and colleagues alike. His practice style centers on collaboration with other healthcare providers in optimizing biomechanics, focusing on the big picture while paying attention to the smaller but critical details, all while maintaining the least invasive approach where possible.
Team-based history as a physician includes:
Team Physician for the Okotoks Oilers, Team Canada World Junior Men's Hockey Team, Okotoks Dawgs baseball team, Hockey Canada Men's World Championship Under 18 team, and Hockey Canada Men's World Under 17 teams. He has also worked as the physician for the men's para ice hockey national team, and the Alberta Ballet physician. Additionally, he was a former AJHL goaltender, and currently a ringette coach.
Credentials:
Bachelor of Education, University of Alberta. Canadian Academy of Sports and Exercise Medicine, Diploma in Sports and Exercise Medicine, Doctor of Medicine (MD), Certification in Family Medicine, University of Calgary.