Our Team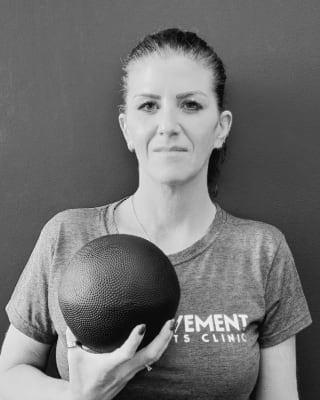 Kristy Snyder
Clinic Administrator
Kristy previously worked in office administration/management for 20 + years. When covid hit she used the new found time off as an opportunity to complete a Medical Administrative course to better fulfill her dreams. She sees great reward in watching patients recover from crippling pain and lost mobility. Her greatest passion is to watch people grow and explore their passions for physical activity. Joining the Movement team has been a dream come true for Kristy. Everyday she gets to help patients navigate their busy schedules to seek the care they need to get back to exploring their greatest passions in life.
Kristy was a competitive athlete all throughout Junior High and High School. She competed primarily in Gymnastics, track and field, and even weight lifting. Today she still keeps up with weightlifting, though her only competition are her young boys.
When Kirsty isn't hard at work in the clinic, she is almost certain in the great outdoors skate boarding, roller blading and BMX tricking. She loves to spend her spare time with her husband and her boys. As a family, they enjoy motorbiking, dirt biking, and all share a love for cars, often attending shows throughout Alberta and British Columbia.

When Kristy is spending time indoors, she is hard at work honing her skills painting, cross stitching, and taking on new and exciting crafts. When she isn't working on her crafts she can be found chilling out with her puppy on the poolside.