Our Team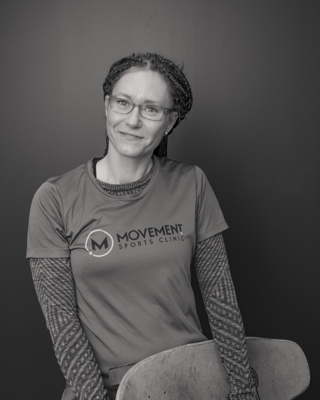 Robin Adair
RMT
Meeting with Robin Adair for the first time you can be confident your treatments will be safe, intuitive, educational and motivating.
Her passion for uncovering the source of your specific challenges comes from a personal drive to test her own limits. Her first and foremost intention is to 'seek to understand' the client's needs. Efficient in her work with athletes, both amateur and professional, she brings an individualized and investigative approach to the table.
With her experience comes;
Muscle Energy Technique
Joint Mobilization
Myofascial Release & Myofascial Cupping
Active Isolated Stretching
Trigger Point Therapy
Robin graduated with an Advanced Remedial Massage Therapy Diploma From Winnipeg. She is also trained through Onsite Workshops, Nashville TN; developing a gentle awareness of emotional/mental health sensitivities that show themselves through physical barriers.
She is delighted to be joining the Movement Sports Clinic team!